FINE JEWELRY AT SELL GOLD
We pay top dollar for fine or estate jewelry. Even though estate jewelry may not be authentic gold, it is still valuable in the market because it is rare. If you have been willed jewelry by family members and have no use for it, Sell Gold will offer you money for it.
Whether it's a unique ring, pearl necklace or gemstone bracelet, Sell Gold will pay you top dollar for your item. We constantly search out top buyers of these items and offer you the maximum amount of money for your fine jewelry.
Remember, requesting a Sell Gold package is free with no obligation. Also, feel confident your items are safe in transit to our facility because Sell Gold provides secure, insured shipping materials free of charge. If you choose to send us your fine jewelry and are not satisfied with the payment you receive, simply contact us, return the check within 10 days of the check date and we will return your items, at no cost to you.
If you have additional question about selling your valuable items, please contact us at 1.888.920.5111.

At Sell Gold, we pride ourselves in superior customer service. If for any reason you are not happy with your transaction, we will send your items back, no question asked.
SAMPLES OF WHAT WE BUY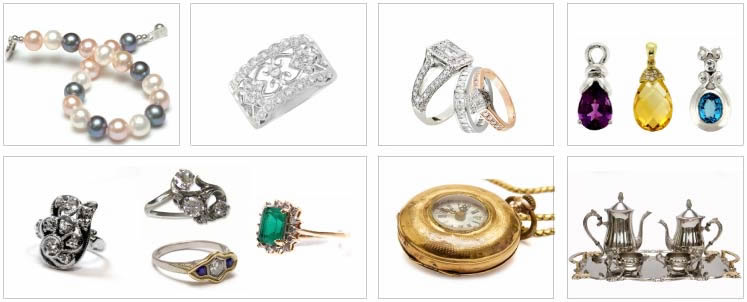 Pearls
Platinum Diamond Rings
Diamond Rings
Precious Gem Stones
Estate Jewelry
Antique Gold Watches
Antique Sterling Silver
ANTIQUE JEWELRY PERIODS
Period pieces are very unique and have a special appeal. Owning and wearing a piece of jewelry from a past era is a way of honoring and appreciating the past. The popularity of antique jewelry continues to grow as more people discover the timeless beauty and incredible craftsmanship of each period.
Jewelry which is termed "vintage" includes many eras including: Georgian, Early Victorian, Mid-Victorian, Late Victorian, Arts and Crafts era, Art Nouveau, Edwardian, Art Deco and Retro. Each era has many unique and identifiable jewelry designs desired today. If you own a vintage piece that you no longer want, Sell Gold will assess the value and pay you cash.
Georgian Period - 1714 to 1830
Victorian Period - 1835 to 1890
Art Nouveau Period - 1890 to 1910
Edwardian / Belle Epoch Period - 1890 to 1915
Art Deco Period - 1915 to 1935
Retro Period - 1940 to 1945

HELPFUL LINKS
How to Sell Gold
Where to Sell Gold
Why to Sell Gold
Learn About the Uses For Gold
Our Gold Selling Blog
LASTING VALUE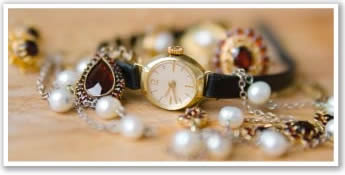 A vintage piece that has been well taken care of will have maximum value. It does not have to look new for Sell Gold to buy it, but it does need to be in good condition without missing, cloudy, black or mis colored stones and broken parts which devalue the piece.
If the workmanship appears to be high quality with little wear and only the appearance of graceful aging is present, you have a quality piece that Sell Gold will pay you top dollar for.

©2010 Sell Gold