Safely & Securely Sell Gold & Scrap Jewelry to SellGold.com
WHAT PEOPLE SAY ABOUT SELL GOLD
SellGold.com strives to make each transaction a quality and enjoyable experience.
We guarantee you will be 100% satisfied or we will send your items back,
no questions asked.

Below are just a few of our thousands of satisfied customers.
I really wanted to do something special for my sons birthday but I was running low on money. After seeing a commercial for SellGold.com I went through my jewelry box and found several pieces I no longer wear. I sent them in and just like the commercial said...I was paid top dollar. My son had the best birthday party ever!
–Jamie

Times are tough. My husband recently lost his job and it's difficult paying our monthly bills. We looked through the jewelry we don't wear any more and sent it to Sell Gold hoping we would get money for it. I was so excited to see a check in the mail for $375! It was a big help.
–Janette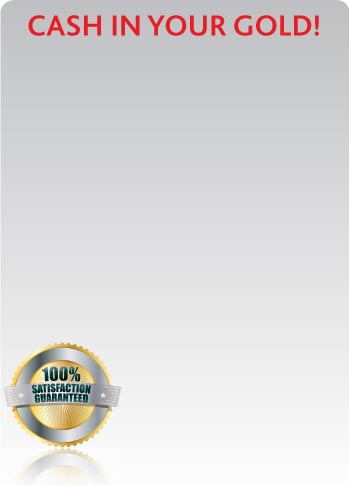 FILL OUT THE FORM BELOW AND WE WILL SEND YOU
A FREE, SECURE Sell Gold PACKAGE!
At
Sell Gold
, we pride ourselves in superior customer service. If for any reason you are not happy with your transaction, we will send your items back, no question asked.

I was surprised at how fast and easy it was dealing with Sell Gold. Customer service answered all of my questions and a received payment really fast. Instead of having an old class ring and broken chains lying around, I now have extra spending money.
–Steve

I really wanted to go on a summer vacation this year but money is tight and I was going to have to cancel my trip. I received an email from Sell Gold, filled out the form and sent some jewelry in after receiving the package in the mail. I was so happy to get the check which gave me enough money to go on my vacation. Thank you.
–Bryan

©2010 Sell Gold