WHAT WE BUY AT SELL GOLD
Sell Gold pays cash for real gold, silver, and platinum ONLY.
We cannot accept costume jewelry or gold-plated items.
Here is a sample of some of the items we accept.
10k, 12k, 14k, 18k, 22k, 24k gold
Sterling silver, platinum or gold necklaces and bracelets
Fine & Estate Jewelry>
Gold wedding bands and engagement rings
Gold class rings, cluster rings, cocktail rings
Silver, platinum and gold watches
Gold coins and medals
Silver, platinum and gold brooches and pins
Gold statues
Scrap dental gold
Gold grills & gold teeth
Silver, platinum and gold lockets and charms
Scrap / damaged jewelry, broken chains and items missing stones
Earrings matched or unmatched gold, silver or platinum
At SellGold.com, we pride ourselves in superior customer service. If for any reason you are not happy with your transaction, we will send your items back, no question asked.
SAMPLES OF WHAT WE BUY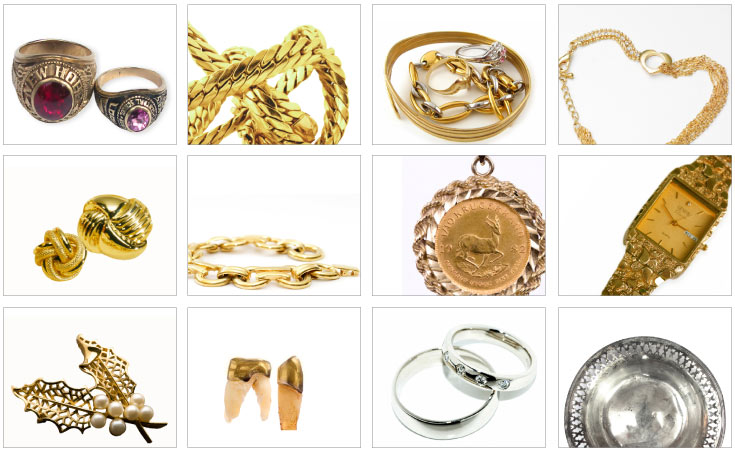 | | | | |
| --- | --- | --- | --- |
| Class Rings | Tangled Chains | Damaged Jewelry | Gold Necklaces |
| Unmatched Earrings | Gold Bracelets & Rings | Gold Coins | Gold Watches |
| Gold Pins & Broches | Dental Gold | Platinum | Sterling Silver |
HOW MUCH WE PAY
Sell Gold takes pride in providing the highest quality experience when selling your scrap gold or jewelry. On average, we pay more than our competition and of course, there are no fees or hidden costs. On shipments of under 10oz, we apply a simple graduated payment scale, based on the weight and type of material in the shipment. This ensures you get the highest payment for your scrap gold and broken jewelry.
Payments below are based on pennyweight (DWT) unless otherwise noted.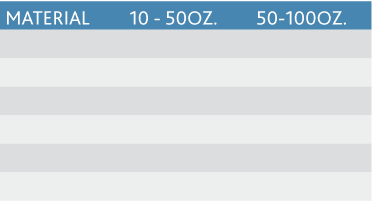 10K Gold
$19.40(dwt)
$19.78(dwt)
14K Gold
$27.08(dwt)
$27.62(dwt)
18K Gold
$34.76(dwt)
$35.45(dwt)
22K Gold
$42.44(dwt)
$43.28(dwt)
24K Gold
$46.23(dwt)
$47.15(dwt)
PLATINUM
Call for pricing
Calculated on December 06, 2023
HELPFUL LINKS
How to Sell Gold
Where to Sell Gold
Why to Sell Gold
Learn About the Uses For Gold
Our Gold Selling Blog
EXPERIENCED APPRAISES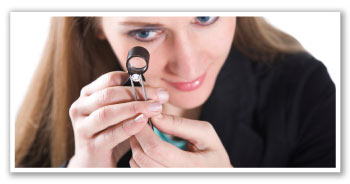 The experienced Sell Gold evaluation team will safely, efficiently and accurately assess your precious metals using professional techniques. The authenticity and karat weight will be identified. Payment will then be made according to the current market price of the precious metal. Your payment will be mailed to you the same business day we receive your items at our facility. You can also choose the Fast Pay option and receive your payment even faster by getting it directly deposited into your back account that day.
Each individual on the evaluation team is carefully selected and rigorously trained in the assessment process. With over 20 years experience evaluating jewelry, you are ensured to have an easy, secure and pleasant transaction backed by a 100% satisfaction guarantee. If at any time you have a questions about the evaluation process or are interested in getting a quote on an item you've sent in, please call our toll-free number at 1-888-920-5111.

©2010 Sell Gold